You can use any extension created for Chrome/Chromium with Vivaldi. I don't use many browser extensions, but the last one I installed, has quickly grown to be my absolute favorite.
I'm Norwegian. That means that English is not my native language. Even though I've worked in international companies most of my live, speaking and writing English almost every day, I'm often unsure of how certain words are spelled and how to construct sentences in the most correct way.
This is where the Microsoft Editor extension comes in. The extension isn't just your average spellchecker, it also makes suggestions for refining your writing, like making your writing more formal or more concise in more than twenty languages.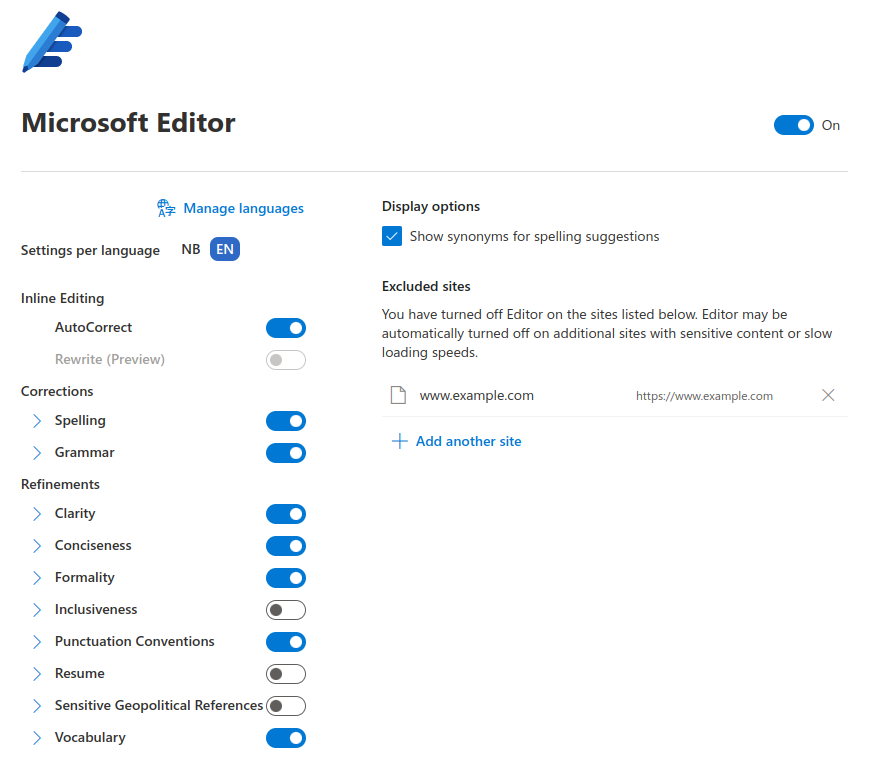 You can adjust about anything that you want suggestions on, everything from grammar to sensitive political references. This is especially useful when you are writing in anything other than your native language.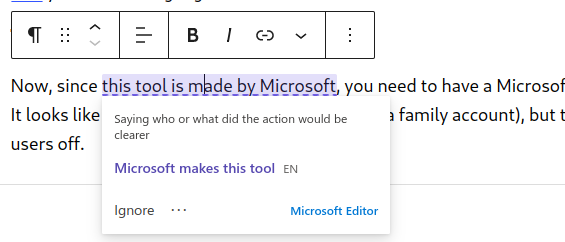 To Microsoft or not?
Now, since Microsoft makes this tool, you need to have a free Microsoft account, or a Microsoft 365 account to use it.
It looks like you just need a free account (I have a family subscription), but this might put some users off.
If you are a Microsoft 365 user, you can also use the Microsoft Editor in any Microsoft Office desktop tool, like Word, Excel, Powerpoint and Outlook instead of the old (and quite awful) spellchecker in MS Office.
If being a Microsoft tool doesn't put you off, try it out.