To choose a favorite gadget is an impossible task. I love gadgets, big and small, cheap and expensive. If you could argue that a bike is a gadget, then my eBike would probably win, but I'm thinking of something smaller and more "gadgety".
I sit in front om my computer quite a lot. Almost all day when I work and at night when I'm gaming. A good headset is important, but I like to live on a budget and not just buy the most expensive stuff.
So I have been eyeing the HyperX Cloud Alpha Wireless for a good while. I like the sound of HyperX headsets, having had several before, only not wireless. This one have incredible battery time (three hundred hours), and from the sound tests I've heard a rather good microphone.
So, when a Norwegian online store suddenly had a couple of demo-used headsets on sale with a good discount, I just had to get one.
Replacement cushions
They sounded just as good as I expected and the battery life is truly amazing, but I didn't like the cushions. To my surprise, also owning the HyperX Cloud Alpha Pro (wired), they didn't come with a set of replacement cushions in the soft fabric like the Cloud Alpha Pro does.
So, I did what I've seen several YouTubers have done, I ordered a pair of Wicked Cushions. I went for the most expensive model (WC FreeZe) as the price difference wasn't that big anyway. They have PU leather on the outside and soft fabric against your skin and a soft gel inside that takes long time to heat up.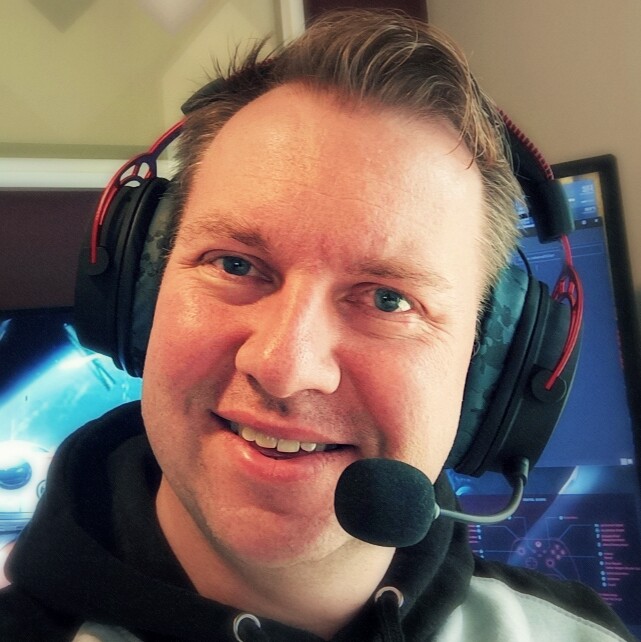 I chose the "Black Camo" model. Not the most colorful option, but it suits the headphones perfect, not screaming "gamer", but slightly enhancing the "gaming" look that HyperX is going for.
These cushions are… "wicked" 😉 They are absolutely amazing! I can now use this headset for hours. They isolate the sound better than the originals, thus actually improving the sound quality, and it takes hours before you get sweaty and tired of having them on.
Conclusion and recommendation
To conclude, would I recommend the HyperX Cloud Alpha Wireless? Yes and no. They were a slight disappointment right out of the box, simply because I found them a bit uncomfortable to wear in longer periods at a time. But with the Wicked Cushions modification, I love them!
Other technical stuff
…and yes, they have a couple of buttons, a red light on the microphone when you are muted and a good scrolling wheel for volume adjustments. They are not Bluetooth, only work with a USB dongle, and you can download an app to adjust the sound profile. I'm just using them on the default settings. The microphone can easily be unplugged and you charge them with a standard USB-C cable.