There are a lot of different third party Mastodon clients for Android now. The official client is young, but have a decent set of features and a good user interface now, so the argument for a third party app isn't that huge anymore, but still, it's lots of fun to test them out, isn't it?
I'm not going to go through all the Mastodon clients you can find, but I've selected the four clients I've used the most. I have a favourite that I always goes back to, but I won't reveal that here as I think you should try them for yourself.
Tooot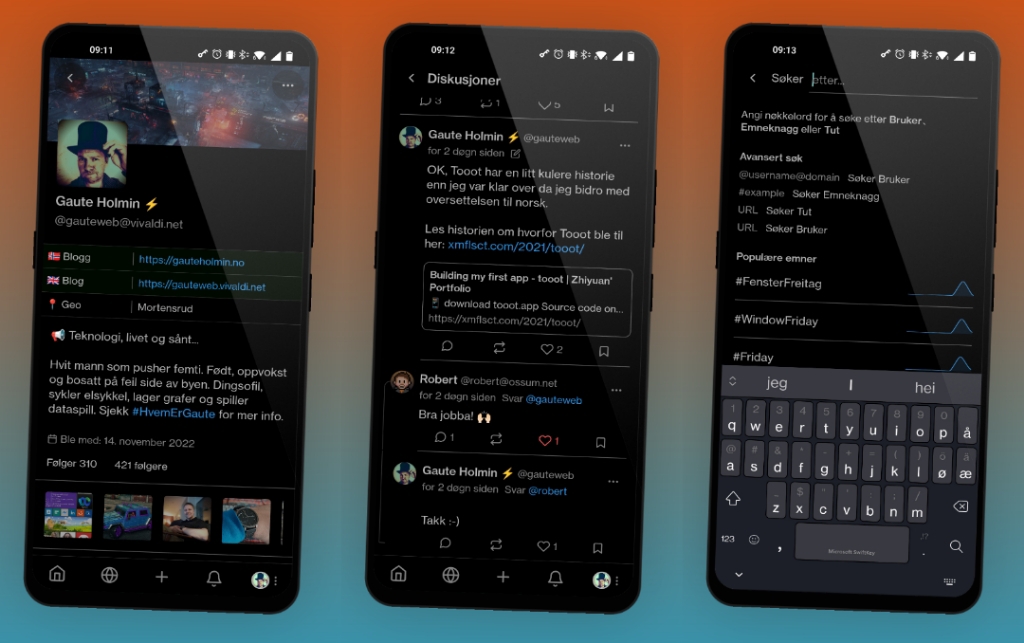 I'll start with Tooot. It's the only app on this list that you also can find on iOS. I've actually contributed to this project by translating the entire app to Norwegian (bokmål).
This is the most minimalistic app on my list, but it's stable, looks great and does what most people want a Mastodon client to do.
Tusky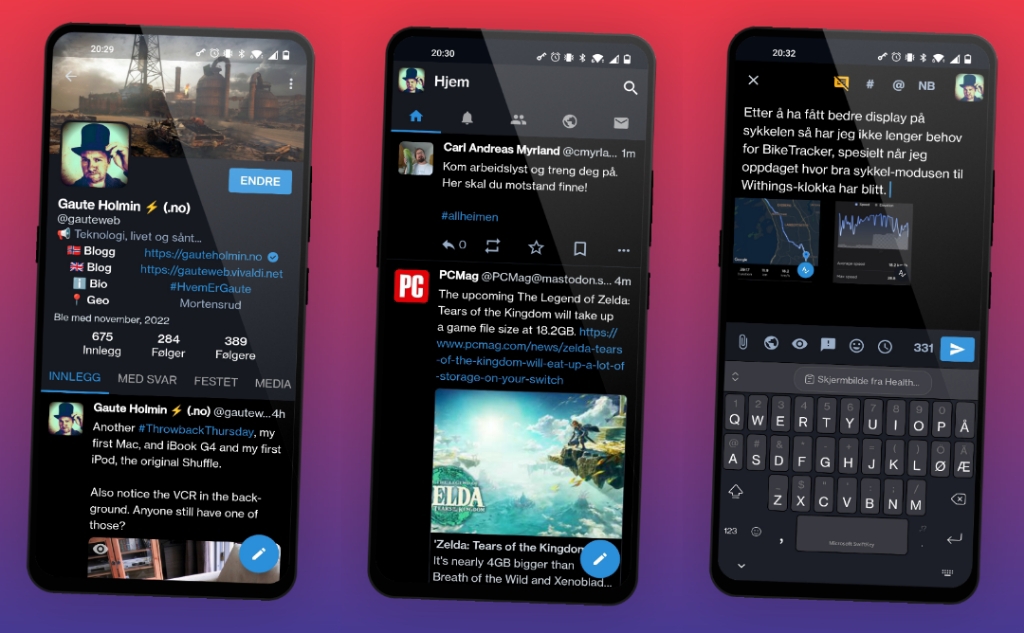 Tusky is one of the oldest Mastodon clients, and that shows. It's thought through, have a bunch of customization options and is just rock solid.
You cannot go wrong with Tusky!
Fedilab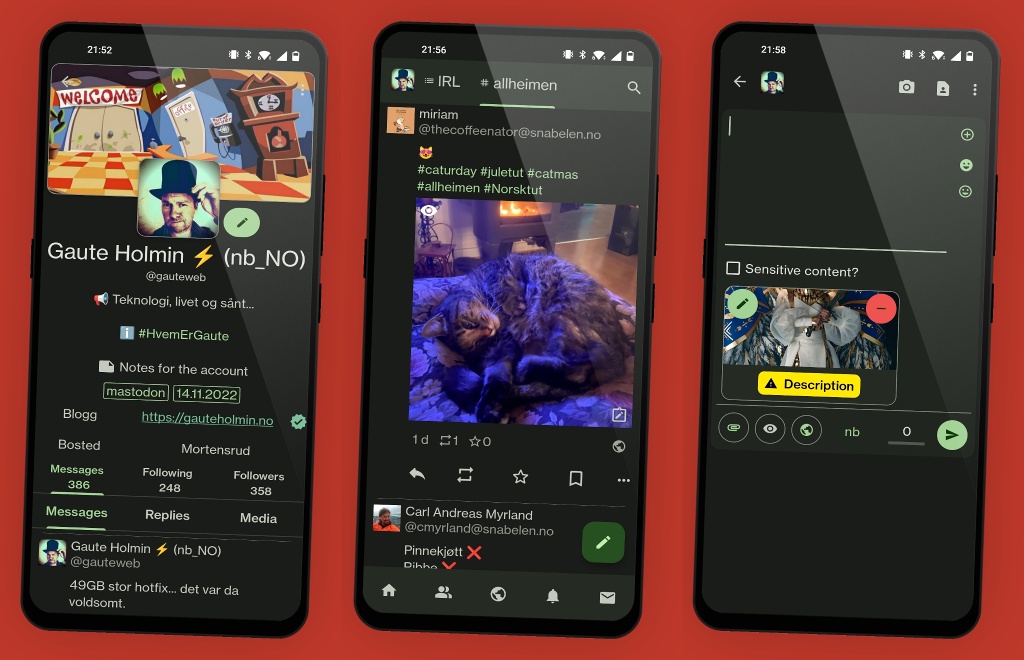 Fedilab is the only app on this list that you actually have to pay for. The cost is about €3, so not much at all. It's the most comprehensive app on this list with a ton of features and customisation options. It doesn't only support Mastodon, but also other services in the fediverse, like Pixelfed.
For most people Fedilab will be overkill and I find it a bit buggy at times.
Moshidon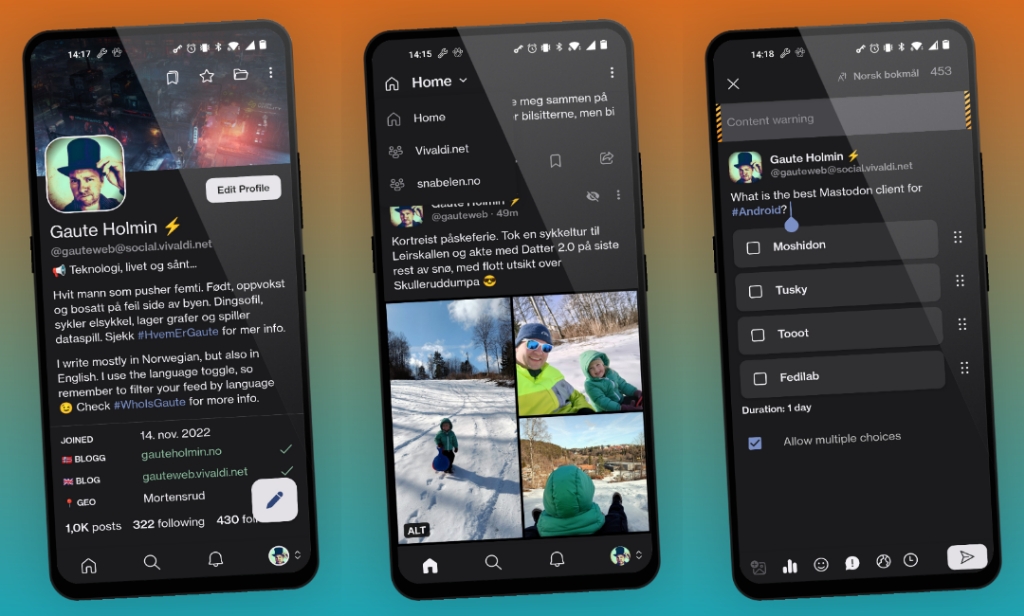 The youngest app on this list, but a strong contender. It's a fork of the official app with some added features.
This is the client for you if you like the official app, but want just a little more functionality.
Conclusion
Mastodon actually have a great mobile web interface, so you can just use your browser. If you use Vivaldi you can choose to "install" straight from the browser by tapping the menu icon and choose "install app".
If you use Pixelfed or any or the other fediverse services, choose Fedilab. If you want something you can personalize a bit more than the official app, go for Tusky or Moshidon.
My personal favorite is Tusky, but you can't go wrong with any of the clients I've listed in this blog post.